A feasibility study of a theory-based intervention to improve appropriate polypharmacy for older people in primary care
Cadogan, C. A., Ryan, C., Gormley, G. , Francis, J., Passmore, P., Kerse, N. & Hughes, C. (2017). A feasibility study of a theory-based intervention to improve appropriate polypharmacy for older people in primary care. Pilot and Feasibility Studies, 4(1), 23. doi: 10.1186/s40814-017-0166-3
Abstract
Background: A general practitioner (GP)-targeted intervention aimed at improving the prescribing of appropriate polypharmacy for older people was previously developed using a systematic, theory-based approach based on the UK Medical Research Council's complex intervention framework. The primary intervention component comprised a video demonstration of a GP prescribing appropriate polypharmacy during a consultation with an older patient. The video was delivered to GPs online and included feedback emphasising the positive outcomes of performing the behaviour. As a complementary intervention component, patients were invited to scheduled medication review consultations with GPs. This study aimed to test the feasibility of the intervention and study procedures (recruitment, data collection).
Methods: GPs from two general practices were given access to the video, and reception staff scheduled consultations with older patients receiving polypharmacy (≥4 medicines). Primary feasibility study outcomes were the usability and acceptability of the intervention to GPs. Feedback was collected from GP and patient participants using structured questionnaires. Clinical data were also extracted from recruited patients' medical records (baseline and 1 month post-consultation). The feasibility of applying validated assessment of prescribing appropriateness (STOPP/ START criteria, Medication Appropriateness Index) and medication regimen complexity (Medication Regimen Complexity Index) to these data was investigated. Data analysis was descriptive, providing an overview of participants' feedback and clinical assessment findings.
Results: Four GPs and ten patients were recruited across two practices. The intervention was considered usable and acceptable by GPs. Some reservations were expressed by GPs as to whether the video truly reflected resource and time pressures encountered in the general practice working environment. Patient feedback on the scheduled consultations was positive. Patients welcomed the opportunity to have their medications reviewed. Due to the short time to follow-up and a lack of detailed clinical information in patient records, it was not feasible to detect any prescribing changes or to apply the assessment tools to patients' clinical data.
Conclusion: The findings will help to further refine the intervention and study procedures (including time to follow-up) which will be tested in a randomised pilot study that will inform the design of a definitive trial to evaluate the intervention's effectiveness.
| | |
| --- | --- |
| Publication Type: | Article |
| Additional Information: | © The Author(s). 2017 Open Access This article is distributed under the terms of the Creative Commons Attribution 4.0 International License (http://creativecommons.org/licenses/by/4.0/), which permits unrestricted use, distribution, and reproduction in any medium, provided you give appropriate credit to the original author(s) and the source, provide a link to the Creative Commons license, and indicate if changes were made. The Creative Commons Public Domain Dedication waiver (http://creativecommons.org/publicdomain/zero/1.0/) applies to the data made available in this article, unless otherwise stated. |
| Publisher Keywords: | Influenza, Challenge trial, Symptom scores, Biomarker, Transcriptomics |
| Departments: | School of Health & Psychological Sciences |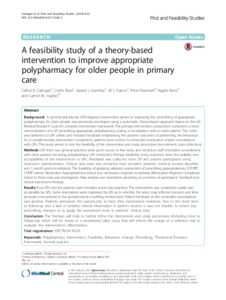 Preview
Text - Published Version
Available under License Creative Commons: Attribution International Public License 4.0.
Download (468kB) | Preview
Export
Downloads
Downloads per month over past year
Altmetric

Altmetric
CORE (COnnecting REpositories)

CORE (COnnecting REpositories)
Actions (login required)

Actions (login required)